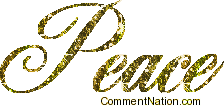 I've Been On Moviestarplanet For A While But On The Account Ilovespongebob
I've Changed Now Because I Was Hacked , Although I Still Have The Password As I Have An Email :D But Still Hardly Any Clothes. I Got To Level 8 Here's How!
Okay So Firstly I Made Loads Of Movies And Made Anougther Account Called Chloe 450 ( You Obviously Can Have Any Name... ) And I Watched Them Plus I Gave Autos , Loved Artys And Loved Looks , However You Can Just Play Fair And Go On Games And Try To Win But I Do It The Quick Way Like Most Others On Moviestarplanet Obvs You Can Do What You Want But Thats Just What I Do Hehe...
Seriously Loads Of HighScorers Do It Such As , Chuck , Vintage , Roxy-1 , Candired , Ishacool And More So I'd Do The Sm's ( Short Movies )
I got my background at
CommentNation.com
Bye From Chloe